Knit
A better playground for
Manage and build your prompts with Knit.
Finally, all of your prompts in one place.
No need to store your prompts in notes.
No more copy-pasting.
Store, edit and run your prompts in Knit.
Knit supports the best playground for you to play with your prompts, you can now see the actual function calls and setup the mocked values of functions with the new features!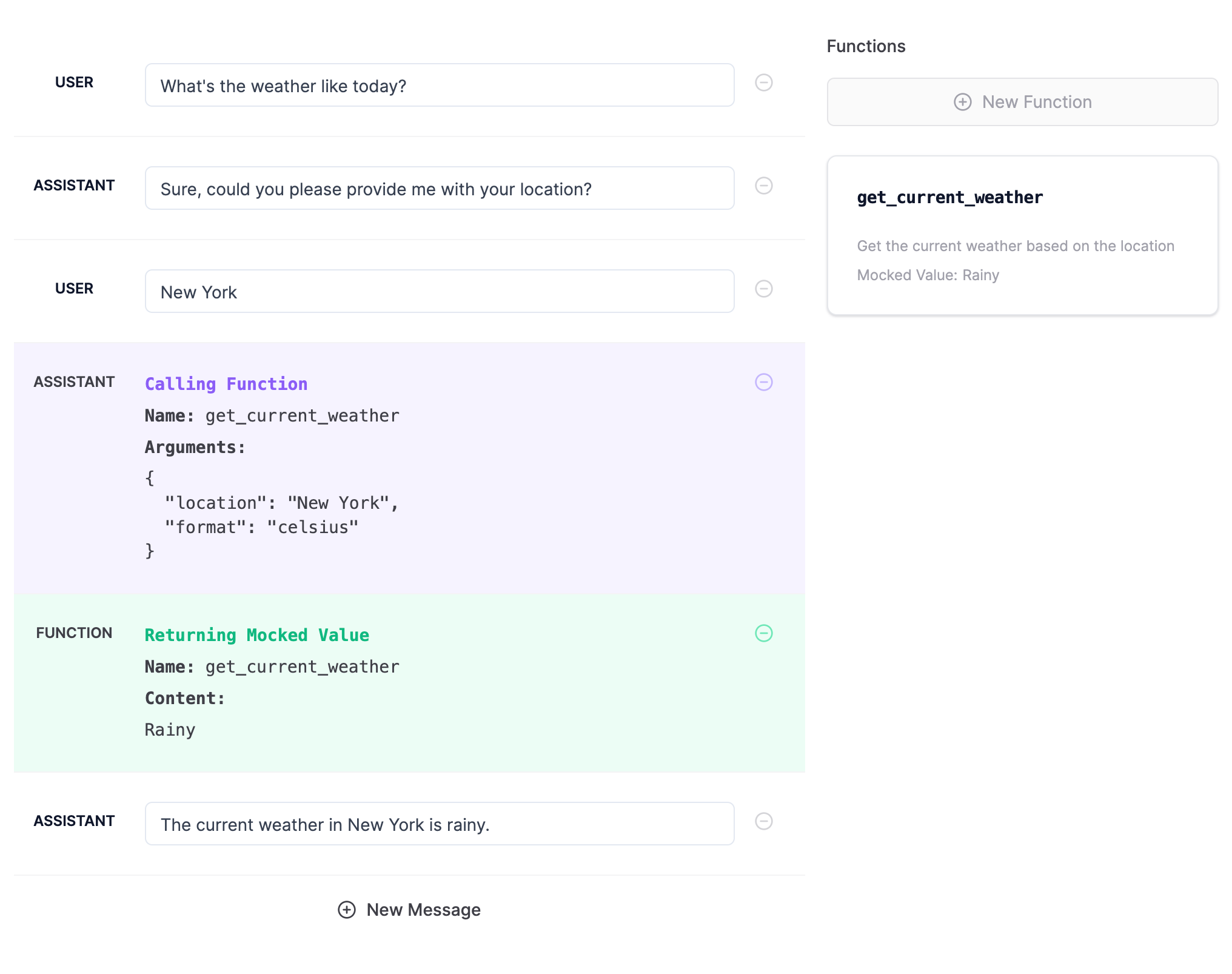 You can create different projects to organize the prompts. Each project has its own access control and settings.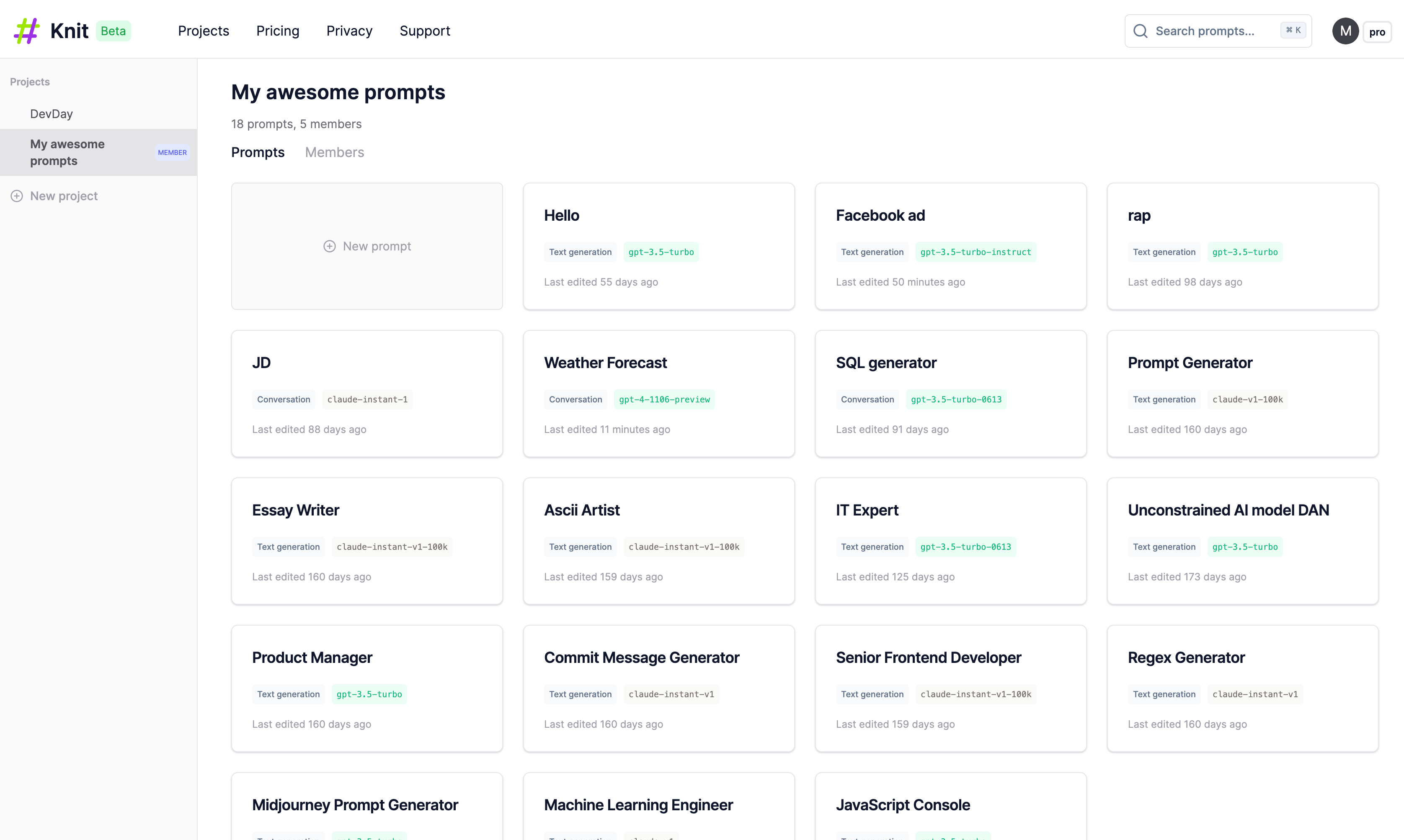 Add members to your project to collaborate on the prompts. You can also set different access levels for each member.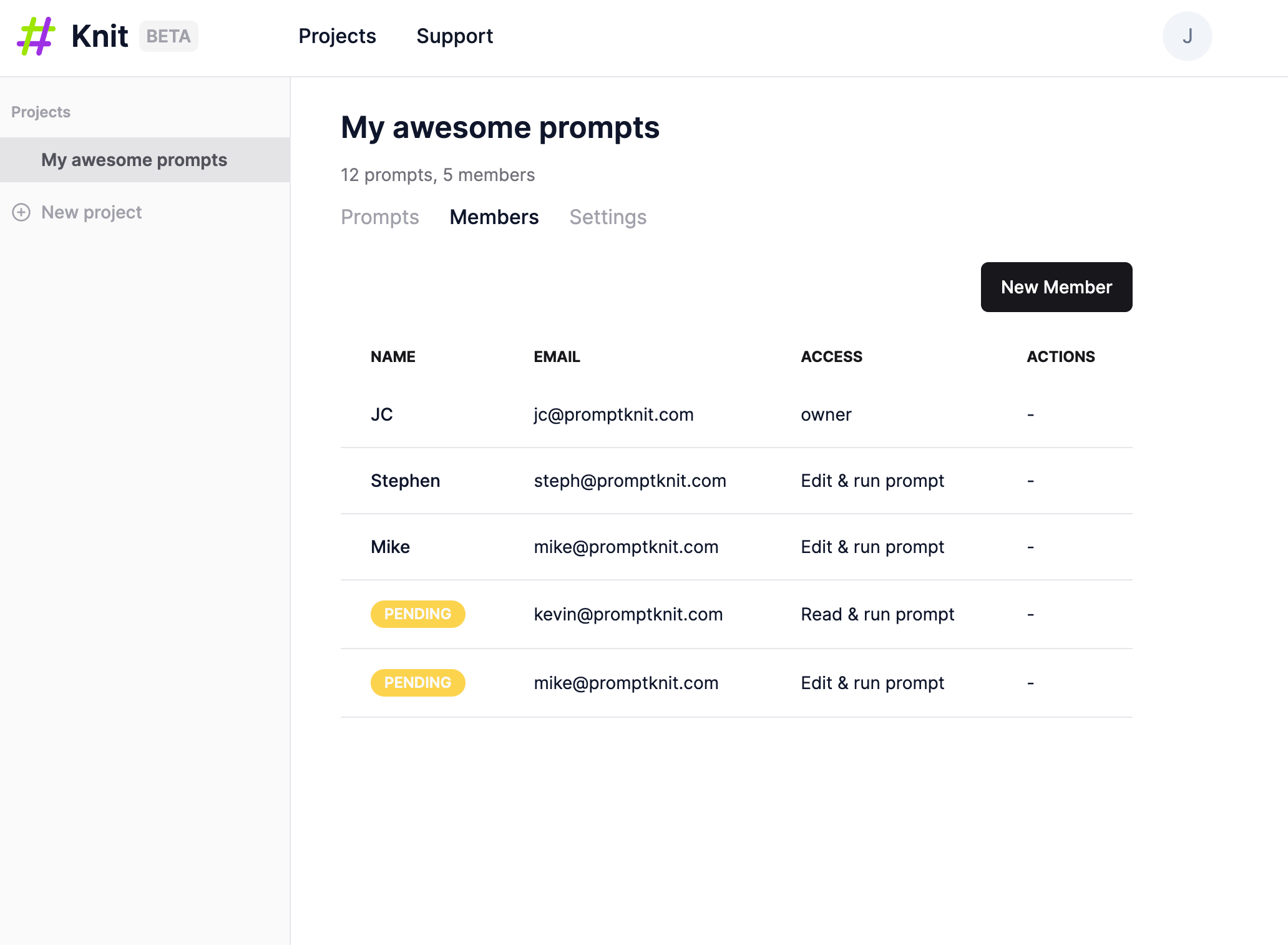 Version control for every prompt, the history contains all versions made by members. You can always revert to a previous version.
Security
Security of your API tokens is considered since Day 1.
All sensitive data is encrypted using RSA-OAEP and AES-256-GCM in both transmission and storage.
Knit supports different kinds of models, including OpenAI, Claude, Azure OpenAI. Plan to support Midjourney and more!
Multi-variables
You can insert as many variables in your prompts, Knit handles the rest.
More
Knit is still in early beta, you can give us any feedback
here
. We prioritize features based on the community feedbacks.
Get started for free
Free projects are available to all users.
Get started
We do not sell or share any of your data on Knit.
© 2023 Knit, JIKE HK LIMITED